FACEBOOK MESSENGER INSTANT GAMES GET NEW FEATURES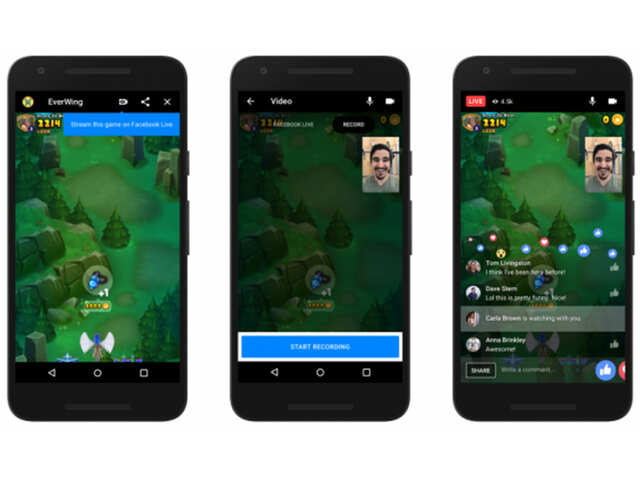 Exactly one year back Facebookintroduced Messenger games and on this occasion the company has rolled out new games and features. Presently, the platform has 70 games and more than 100 developers across the globe.
The company has now introduced the ability to of live streaming the playthroughs via Facebook Messenger. Now, the people will be able to live stream their playthroughs with their friends and also start a conversation at the same time. In order to start live streaming the users just need to tap on the new camera icon placed in the right corner of the game screen. Once done the app will start Facebook Live.
The live streaming feature also enables the users to select the audience that they want to broadcast and also add a short description about the video. Once the broadcast is finished the video will then be posted on their profile page for all those who have missed it.
 Apart from this, the social networking giant has also added ability to play games while doing video chatting with friends. The company will start rolling out the feature early next year and Words With Friends from Zynga will be the first game. Facebook has also announced that the new Angry Birds game especially build for Messenger will launched in early 2018. Moreover, the Messenger will also roll out a feature which will enable the users to do group chats while playing games.
The company also revealed that other games like Disney Tsum Tsum, SEGA, Puzzle & Dragons will be available on the Facebook Messenger in coming months.
In an official blog post, the company said, "We're so glad that people are embracing the amazing experiences game developers are building for Instant Games. To the people who continue to enjoy, share, compete and challenge themselves and their friends to games on Messenger, thanks for playing and game on."
Source by:- gadgetsnow
Share: